Welcome to Imagination Toys in St Louis, MO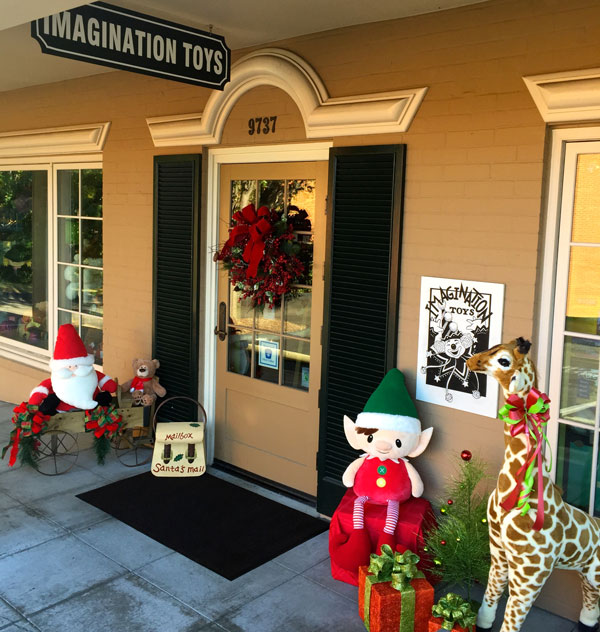 WELCOME TO IMAGINATION TOYS!
SHOP MONDAY - SATURDAY 10AM - 5PM
CLOSED ON SUNDAY
FEEL FREE TO CALL FOR INSPIRATION AND IDEAS!
(314) 993-6288
Web orders available for shipping or curbside pickup
---
Welcome to Imagination Toys in St Louis , MO!
We are so glad you've decided to visit our website! Our online store is ready for you, and our brick and mortar store is ready with open doors!
When you visit us at 9737 Clayton Rd , you can enjoy your time by playing with our wide variety of toys for both young and older kids alike. We are proud to have super educational toys that teach, classic wooden toys, wonderfully cuddly toys, and so much more. Our selection will keep you smiling and playing forever. So take a moment to stop by - look through what we have to offer and we assure you that you will be pleased!
If you need any help in finding the perfect toy, please call us at 314-993-6288, or drop us an email.
~ Sally Kriegel & Lisa Adorjan
Owners
Imagination Toys, Inc.
Sally Kriegel & Lisa Adorjan ~ This e-mail address is being protected from spam bots, you need JavaScript enabled to view it
We're Celebrating 36 years in St. Louis!